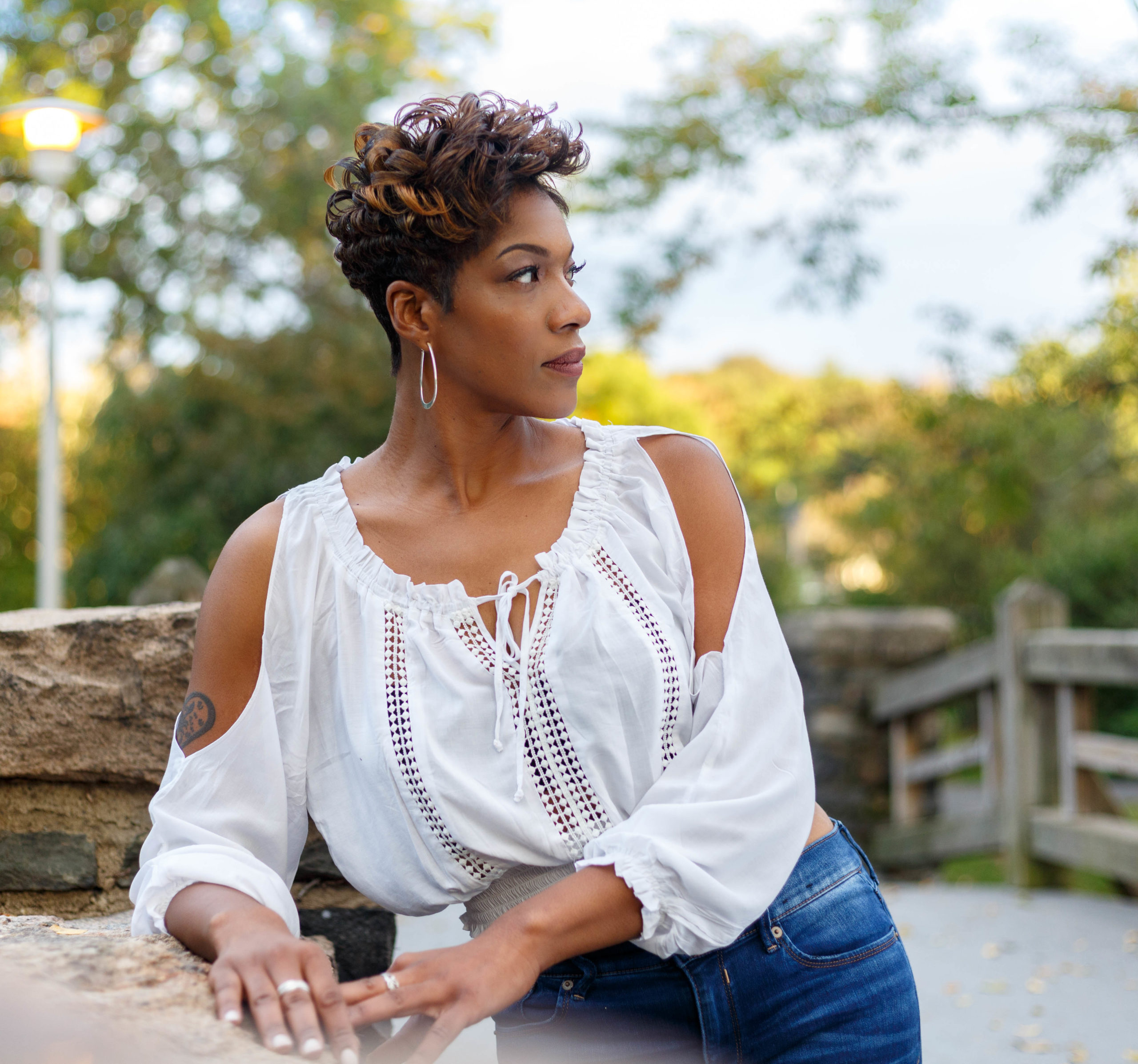 Mo Flames has the ability to influence others and bring people together on matters of the heart. Mo, as everyone affectionately calls her, is shortened from her name Monique. She takes pride in recognizing the weight of her name. It is likely of North African or Phoenician origins. American, French, Greek, and Latin meanings include, "alone, wise, counselor, advisor and to warn." Anyone can be a sounding board to their family and friends, but it is a unique trait to be able to share insightful wisdom that moves people. Mo says she came up with the name Flames because she's one author that will be known for leaving that fire between the sheets…literally.
With an electrifying personality, Mo Flames is known as being witty, funny, controversial, scandalous, racy, poignant, entertaining, bright, fiery, and sharp. Her audiences look forward to thought-provoking, engaging debates. She's never been bashful about racy and taboo relationship topics, which push the gamut against orthodox views on relationships. She's unashamed and unapologetically real. It echoes with her tagline, "I say what you think and feel, that's why they love me."
Her debut novel ONE AIN'T ENOUGH is just as entertaining and compelling as she. Mo's experiences and creativity fuel her written words. "I went where most would not – discussing taboo relationships and sex topics. I provide a platform where readers can enjoy my different styles of writing and interact with like-minded individuals. Readers share my writings inspire them to change their lives. It is an indescribable feeling knowing that I've touched so many through my words." She enjoyed the adulation received from the success of her online writings, but she never lost focus of her goal – creating illustrious and unpredictable stories. Mo's debut novel ONE AIN'T ENOUGH was released in 2008. She's back and bringing her readers along for the journey as she releases the long-awaited sequel – ONE STILL AIN'T ENOUGH.
"I say what you think and feel, that's why they love me." ~Mo Flames